About the Journal
JKMI or Jurnal Kegawatdaruratan Medis Indonesia (Journal of Indonesian Medical Emergencies) is an electronic journal that accommodates research results in the health sector including emergencies and disasters. Emergency topics include clinical emergencies, disease emergencies, psychiatric emergencies, maternal emergencies, neonatal emergencies and other emergencies, as well as disaster topics related to disaster management and management in both clinical and community settings. JKMI is published in february and august.
Current Issue
Vol. 2 No. 2: August 2023
This issue has been published in the Journal of Indonesian Medical Emergency (JKMI), volume 2 issue 2, august 2023. Articles can be accessed online and disseminated for the benefit of scientific development and applications in the health sector.
View All Issues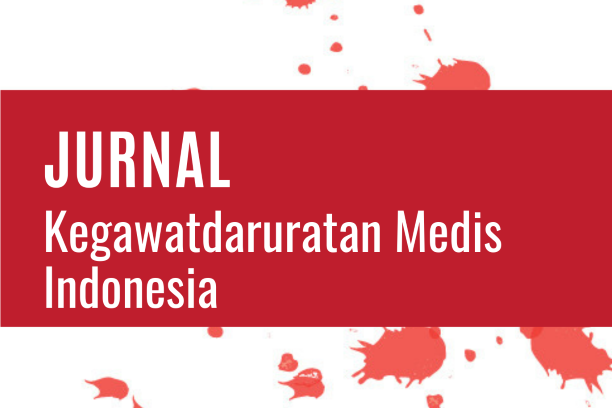 Jurnal Kegawatdaruratan Medis Indonesia (JKMI) is a scientific, peer-reviewed, and open-access journal managed by EBSINA and published by Al-Hijrah Indonesia. Jurnal Kegawatdaruratan Medis Indonesia (JKMI) published on February and August.
JKMI indexed by :
JKMI Is collaborates with Indonesian Emergency and Disaster Nurses Association (HIPGABI)